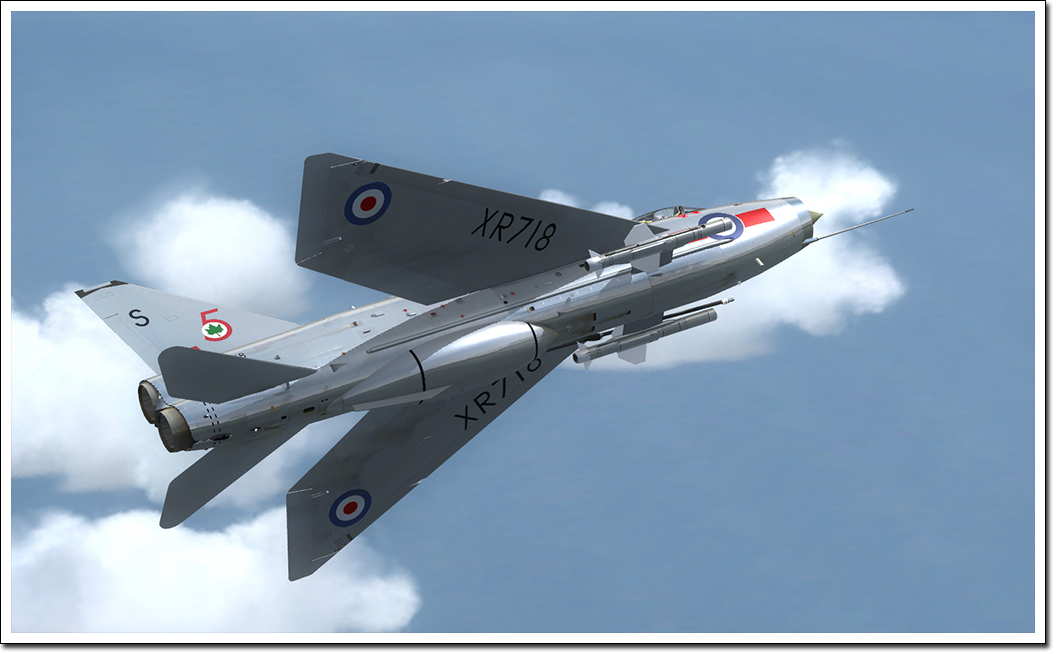 FSX. I know, I am a little late reporting this one. Truth is I, and I am sure many others, have spotted this before this post, but better late than never. Aerosoft will be bringing the iconic English Electric Lighting to your home sim!
No word on TackPack compatibility (the Lightning's real ordinance is not currently offered), but it sounds like testing in Prepar3D v2 is taking place, but to date no results posted. Word is she's a real handful, but somehow this one always managed to be one of the prettiest ugly planes ever and will be a must have if you are a classic fighter fan!

At the time of writing, Aerosoft are also currently looking for beta testers for this aircraft so you can head to their forums if you want to help out:


On a side note, I apologize for my lack of content. Real life has had me really busy, I've either just been too busy or simply too tired to write anything (that you would actually want to read!) the past week or so. Trying my best to stay up to date as well as getting back into posting here for all of our readers.
_______________________________________________
Check us out
daily
and like us on
Facebook
!
Go fly! We'll take care of the rest! Nobody has your back like AirDailyX.
daily news | reviews | first looks | billboard | interviews | comics | live broadcasts